Boas noites!
Não resisto a dizê-lo... é o meu aniversário! E porque não há de ser divulgado, não é? Existo neste mundo :D
Mas não é disso que venho falar, até porque depois farei um post com os presentes que receber :P Se receber XD Achei que, depois de tudo o que se tem passado na minha vida nos últimos 2 anos, merecia uma manicure colorida e alegre para os meus anos :D
Venho mostrar-vos a minha manicure inspirada numa espuma de banho da Lush, que desapareceu sem deixar rasto... a Dorothy!
Esta espuma de banho foi inspirada na Dorothy do filme O Feiticeiro de Oz :)
Espero que gostem!
*Good evening!
I can't resist telling you this... it's my birthday today! And why shouldn't I say it, right? I exist in this world :D
But that's not what I'm here to talk about, even because I will, later, write a post on what I received :P... if I receive anything at all XD I just thought that, after everything I've been through during these past two years of my life, I deserved a cheerful and colourful manciure to celebrate my birthday :D
I want to show you the manicure I've made inspired by Dorothy, a bubble bar by Lush that disappeared just like that!
This bubble bar was inspired by Dorothy from the film The Wizard of Oz :)
I hope you like it!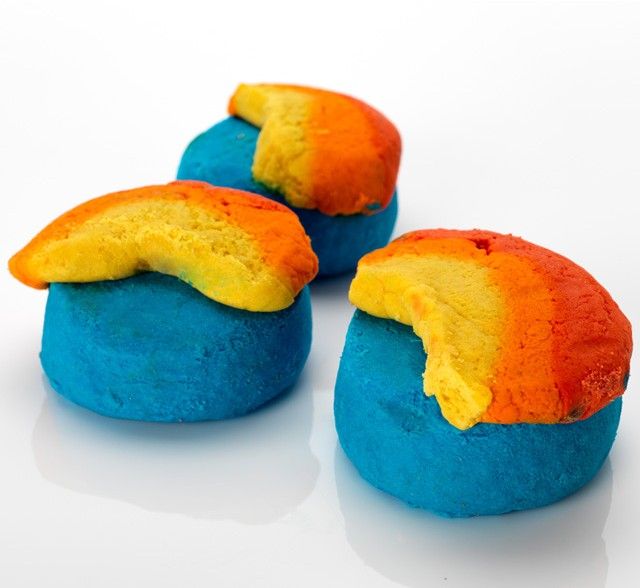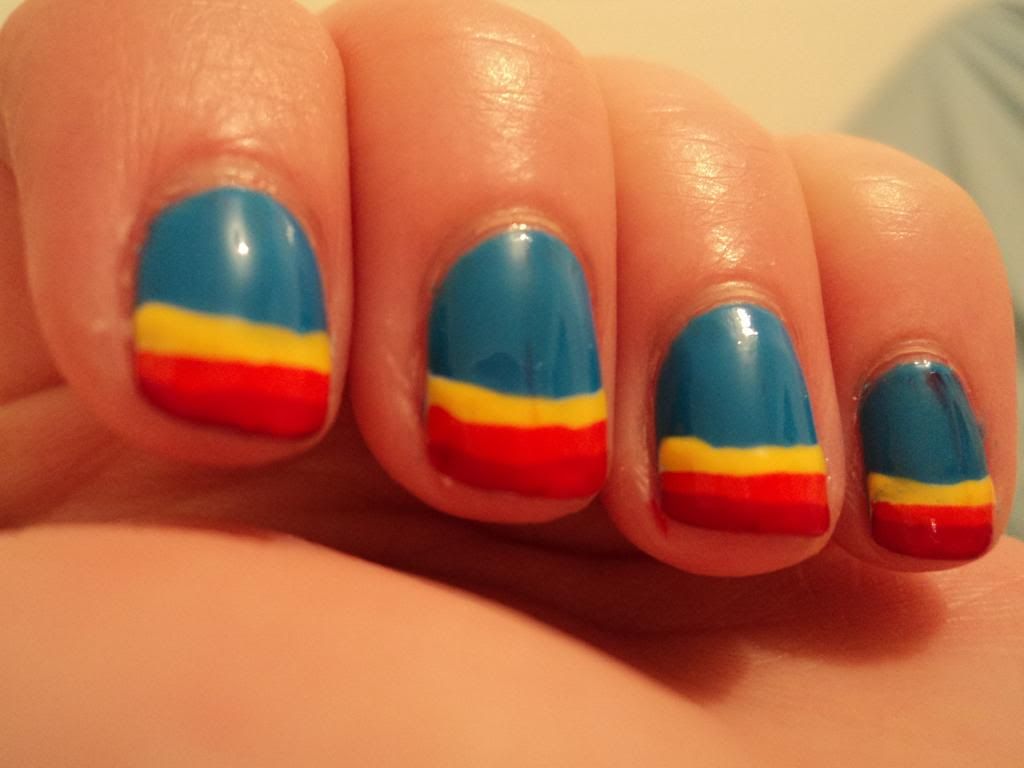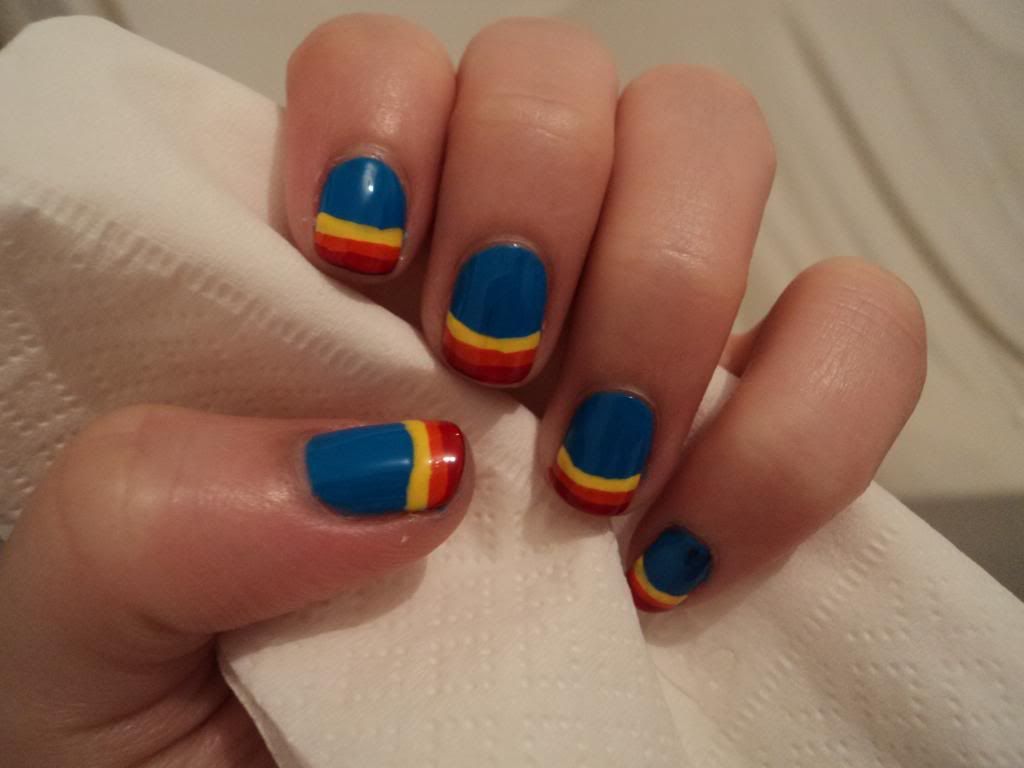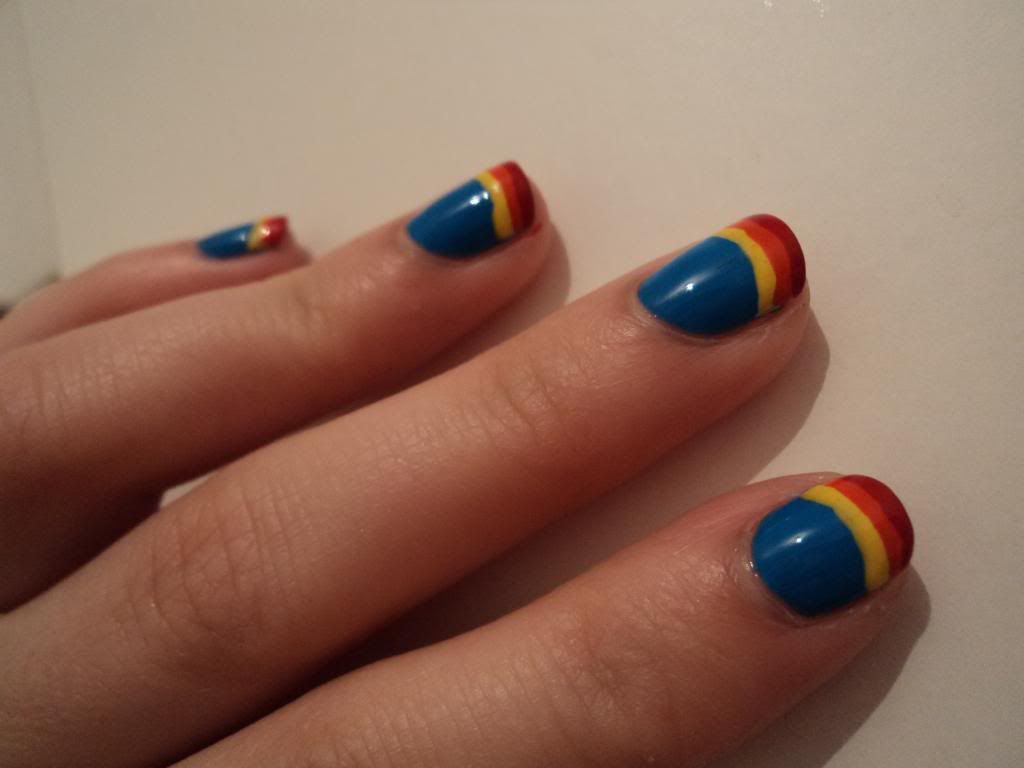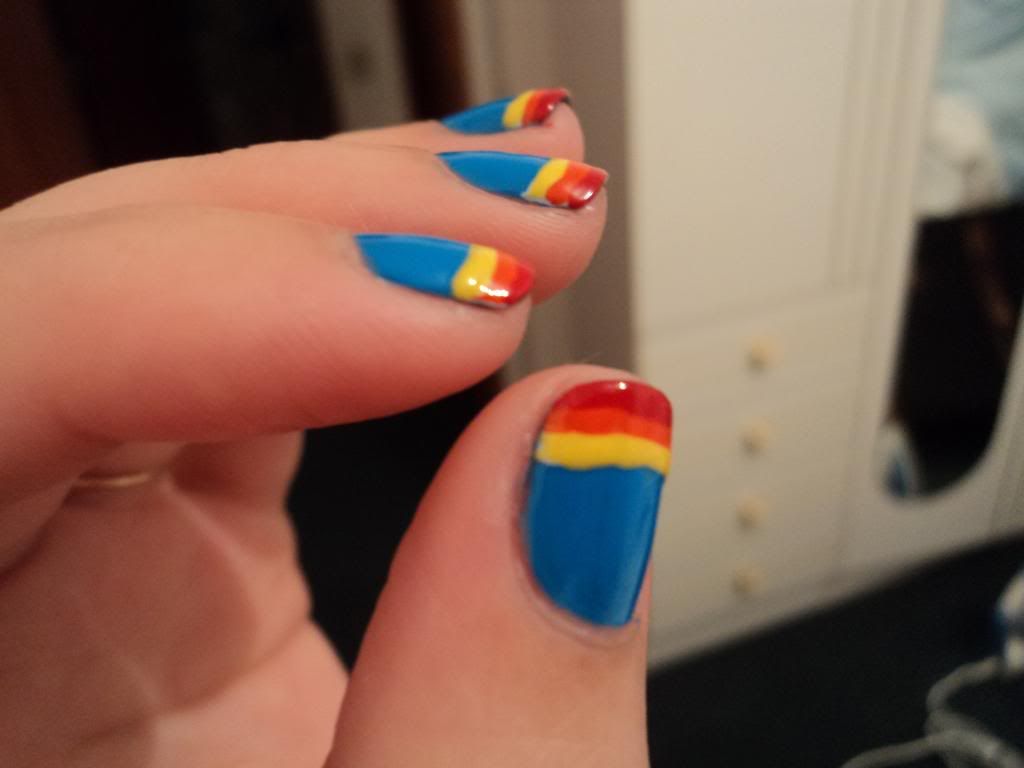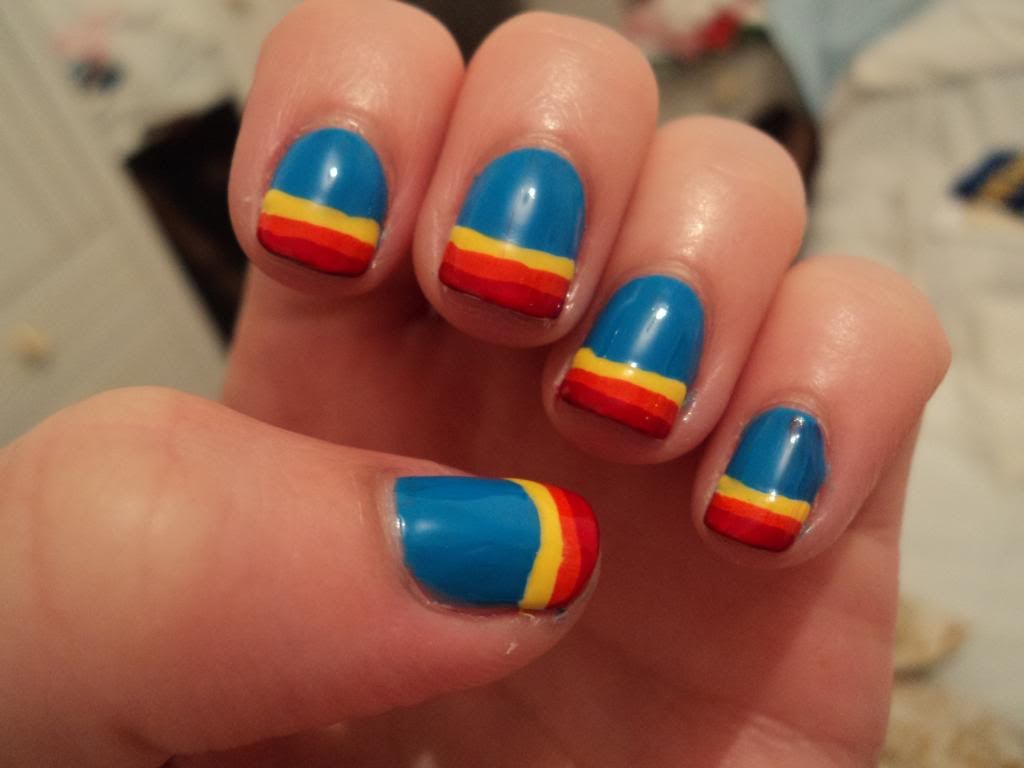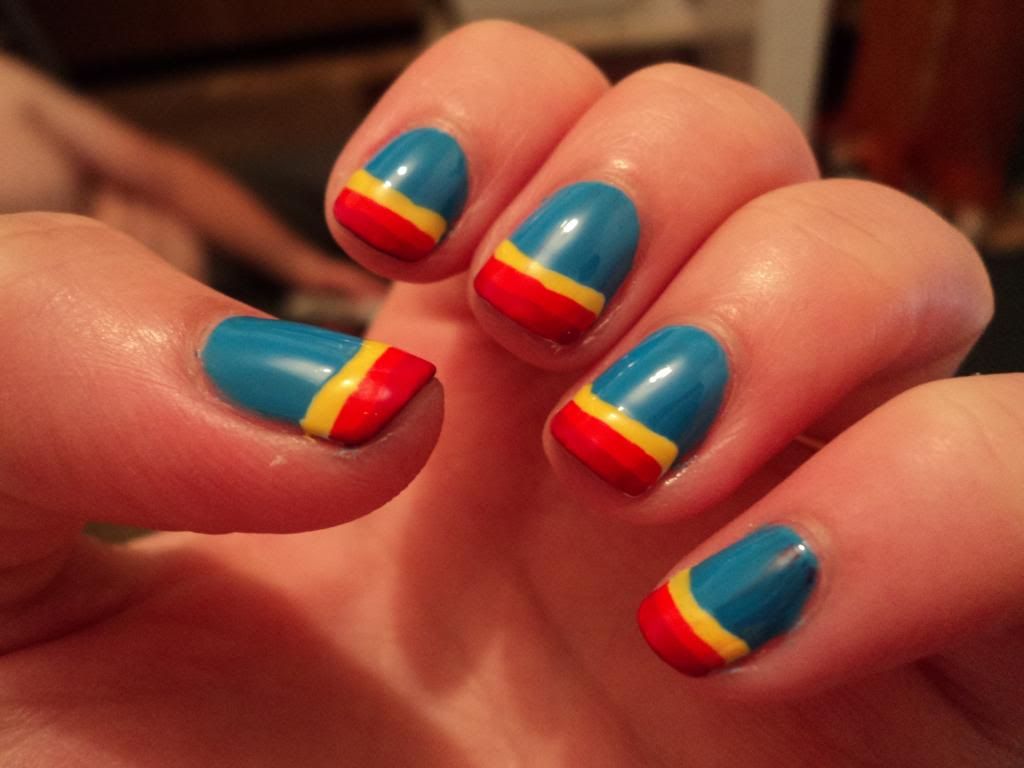 - Essence Colour&Go #55 Let's get lost
- Essence Colour&Go #46 Wake up!
- Essence Colour&Go #23 Sundancer